Pipe Fittings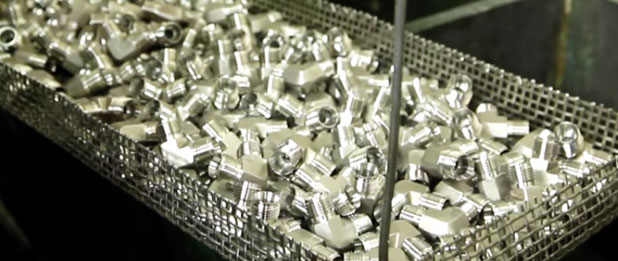 Instrument Pipe Fittings
Similar to Parker our GSPL Instrumentation Pipe Fittings are designed as leakfree connections for process, power, instrumentation and general plumbing applications. They are manufactured to the highest quality standards and are available in broad ranges of sizes, materials and configurations. GSPL Instrumentation Pipe fittings are made at the Instrumentation Connectors Division of Gautam Steel in Mumbai, India, where strict adherence to quality control programs are maintained. These quality standards are incorporated in a total efficiency program called GSPL Targets. Our Targets is a measure of the efficiency with which the company transforms materials, employee efforts, machinery and information into customer-satisfying products and services. Consequently, Instrumentation Pipe fittings as products of GSPL Targets effectively guarantee to customers that they are receiving the highest quality fittings available.
| Material | Standard |
| --- | --- |
| Stainless Steel | ASTM A276 ASME SA 479 |
| Brass | ASTM B16 ASTM B 453 |
Instrument Pipe Fittings Material
GSPL Pipe Fittings are standard in stainless steel and brass. Other materials may be special ordered within the GSPL Quick Response Department. Straight fittings are manufactured from applicable ASTM bar stock specifications shaped fittings are manufactured from close grain forgings.
Features and Technical Data
GSPL Instrument Pipe Fittings are precision machined from forgings for elbows, tees and crosses and from bar stock for straight connectors. They are designed to be used for process control and instrumentation connections between pipe sizes and tube sizes.
Features
Quality engineered for instrumentation applications
Packaged in sealed, clear plastic shrink wrapped boxes for cleanliness
Working pressures calculated in accordance with Power Piping Code ANSI B31.1 and Refiner Piping Code ANSI B31.3.
All pipe threads are National Pipe Taper (NPT) and exceed the requirements of ANSI B1.20.1.
Rolled male threads for extra strength
Straight bodies machined from applicable ASTM bar stock specifications
Shapes machined from close grain forgings
Size ranges from 1/16" through 2" NPT
Materials – 316 Stainless Steel, Brass and Steel. (Other materials by special order)
All exposed threads protected to prevent damage
Pipe Dimensions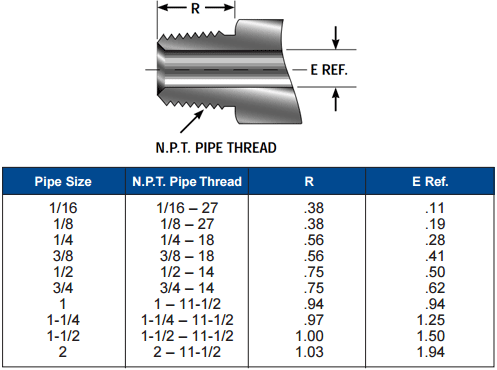 Stainless Steel Instrumentation Pipe Fittings, 304 Stainless Steel Instrumentation Pipe Fittings, 316 Stainless Steel Instrumentation Pipe Fittings, ASTM A276 ASME SA 479 Instrumentation Pipe Fittings, Brass Instrumentation Pipe Fittings, ASTM B16 ASTM B 453 Instrumentation Pipe Fittings, Instrumentation Pipe Fittings manufacturer, Instrumentation Pipe Fittings suppliers, Instrumentation Pipe Fittings distributor, Instrumentation Pipe Fittings stockist, Instrumentation Pipe Fittings stock holder, Instrumentation Pipe Fittings dealers, Instrumentation Pipe Fittings manufacturer in India, Instrumentation Pipe Fittings in UAE, Instrumentation Pipe Fittings in Ahmedabad, Instrumentation Pipe Fittings in Chennai
Compression Fittings related products
Double Ferrule compresion Fittings Tube Fittings specification (Twin Ferrule Fittings):