Swagelok SS-400-3-4TFT equivalent GSPL-4FRT4N
Manufacturer of 304/316 stainless steel GSPL-4FRT4N Female Run Tee, Female Connector NPT, Female Elbow NPT, Female Elbow NPT BSP, Female Connector BSP, Female Elbow NPT 45 NPT, Female Connector BSPP, Female Run Tee NPT, Female Bulkhead Connector, Female Branch Tee NPT in India
Manufacturers, stockists & suppliers of 304/316 stainless steel GSPL-4FRT4N Female Run Tee, Female Connector NPT, Female Elbow NPT, Female Elbow NPT BSP, Female Connector BSP, Female Elbow NPT 45 NPT, Female Connector BSPP, Female Run Tee NPT, Female Bulkhead Connector, Female Branch Tee NPT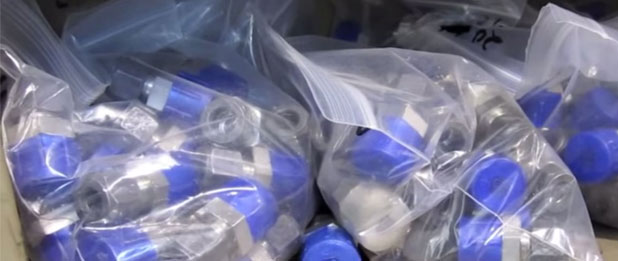 Gautam Steel's premium collection of GSPL-4FRT4N Female Run Tee are ideal for a diverse range of industries, including process oil and gas, petrochemical, power generation, military, pharmaceutical, and more. GSPL is your superior alternative to Swagelok fittings & Parker A-lok. Components are fully interchangeable with Swagelok. We offer an assortment of GSPL-4FRT4N Female Run Tee & all instrumentation compression tube fittings in a range of corrosion resistant alloy materials, including 304 stainless steel, 316 Stainless Steel, 6Mo, Alloy 400, Alloy 825, Alloy 625, Copper, Brass, Titanium and more. GSPL Stainless steel tube fittings work reliably on both seamless and welded-redrawn, fully annealed type 304, 316 and 316L tubing.
Other trade name: Instrumentation Pipe Fittings, Tube fittings, Ferrule fittings, compresion fittings, hydraulic fittings, pneumatic fittings
Contents:
About GSPL GSPL-4FRT4N Female Run Tee
GSPL GSPL-4FRT4N Female Run Tee are manufactured in Stainless steel and Alloy steel grades. Most poplular stainless steel grades include Stainless steel 304 & Stainless steel 316. Alloy steel grades include, Monel, Inconel, Alloy 600 & 825, Hastelloy 276, Duplex Steel , Super Duplex Steel, 254 SMO etc. Ferrule fittings are also manufactured in copper & brass.
GSPL-4FRT4N Female Run Tee specification
| MATERIAL | STAINLESS STEEL | TYPE | FEMALE RUN TEE |
| --- | --- | --- | --- |
| Connection 1 Type | Tube Fitting | Connection 1 Size | 1/4″ |
| Connection 2 Type | Tube Fitting | Connection 2 Size | 1/4″ |
Brand name

GSPL GSPL-4FRT4N Female Run Tee

Tube Size

from 1/16 to 2 inch and 2mm to 50mm

Material Grades

Stainless Steel 304, Stainless Steel 316, Brass, Special Alloys, 20#,1Cr18Ni9Ti

Material Standards

ASTM A276, ASME SA479, EN 1.4401 etc.

PTFE Standards

ASTM D1710, ASTM D3294

Thread

NPT, BSP, BSPT, UNF, ISO, SAE etc.

Pressure Rating

6000PSI for Stainless Steel, 300/1000/3000PSI for Brass

Applicable temperature

150-400°C

Packing Details

as your detail request
normally carton size – 21*16*14CM/31*21*16CM/36*45*50CM
normally wooden box size – 38*27*17CM
normally 1piece/opp, 10-20pcs/carton
Competitor's Reference Part Number :
SWAGELOK
SS-400-3-4TFT
PARKER A LOK
4FRT4N
Duolok
D4FRT4
Letlok
771LF 1/4 X 1/4
Tylok
4-3TFT-4
Gyrolok
4TFT4
Dklok
DTRF
4-4N
Bilok
DTF 4-4
GSPL-4FRT4N Female Run Tee price
Cities where we have our sales representative who can help you to buy GSPL-4FRT4N Female Run Tee: Mumbai, Bengaluru, Chennai, New Delhi, Pimpri-Chinchwad, Houston, Dubai, Seoul, Hyderabad, Singapore, Abu Dhabi, Pune, Kolkata, Gurgaon, Navi Mumbai, Ahmedabad, Tehran, Calgary, Noida, Riyadh, Vadodara, London, Coimbatore, Jakarta, Istanbul, Bangkok, Kuwait City, Thane, Sharjah, Muscat, Edmonton, Busan, Mexico City, Doha, Jeddah, Aberdeen, Cairo, Geoje-si, Perth, Santiago, Chandigarh, Indore, Kuala Lumpur, Rio de Janeiro, Dammam, Melbourne, Madrid, Surat, Bhopal, Ulsan, Faridabad, La Victoria, Bogota, Lahore, Los Angeles, Algiers, Chiyoda, Ankara, Ho Chi Minh City, Toronto, Hong Kong, Rajkot, Brisbane, Petaling Jaya, Ernakulam, Secunderabad, Gimhae-si, Al Jubail, Port-of-Spain, Thiruvananthapuram, Milan, Atyrau, Lagos, Hanoi, Howrah, Sydney, Ahvaz, Karachi, New York, Caracas, Vung Tau, Al Khobar, Manama, Montreal, Granada, Courbevoie, Visakhapatnam, Ludhiana, Moscow, Dallas, Haryana, Colombo
Countries where we export GSPL-4FRT4N Female Run Tee regularly: India, United States, United Arab Emirates, Canada, Pakistan, Peru, Chile, Spain, France, United Kingdom, Indonesia, Israel, Iran, Kuwait, Mexico, Malaysia, Nigeria, Serbia, Singapore, Taiwan, Chile, Venezuela, Ecuador, Saudi Arabia, Netherlands, Brazil, Colombia, Ghana, Iran, Denmark, Poland, Australia, Afghanistan, Bahrain, Costa Rica, Egypt, Iraq, Jordan, South Korea, Kazakhstan, Sri Lanka, Lithuania, Norway, Oman, Philippines, Poland, Qatar, Russia, Vietnam, South Africa, Nigeria, Mexico, Turkey, Hungary, Algeria, Angola, Argentina, Austria, Azerbaijan, Bangladesh, Belarus, Belgium, Bhutan, Bolivia, Bulgaria, Croatia, Czech Republic, Estonia, Finland, Greece, Italy, Japan, Libya, Romania, Thailand, Trinidad & Tobago,Tunisia, Ukraine, Yemen, Hong Kong, Gabon, China, Portugal, Switzerland, New Zealand, Sweden, Slovakia, Kenya, Lebanon, Morocco, Mongolia
Search for Manufacturers Suppliers of GSPL-4FRT4N Female Run Tee ends at Gautam Steel, we offer better quality & better price. GSPL-4FRT4N Female Run Tee manufacturer, GSPL-4FRT4N Female Run Tee suppliers, GSPL-4FRT4N Female Run Tee exporter, GSPL-4FRT4N Female Run Tee distributor, GSPL-4FRT4N Female Run Tee stockists, GSPL-4FRT4N Female Run Tee stockholder, GSPL-4FRT4N Female Run Tee price, GSPL-4FRT4N Female Run Tee current price, equivalent to Swagelok fittings distributor, equivalent to Parker fittings distributor, equivalent to Swagelok tube fittings distributor, equivalent to Parker tube fittings distributor, High pressure Instrument Tube Fittings manufacturer, 316 stainless steel tube fittings manufacturer, 304 stainless steel tube fittings manufacturer